CLE's Commitment To Safety For Spring Break Travel
February 26, 2021
Events & Updates
With spring break travel on the horizon, we want to share an inside look at the increased sanitization efforts we've enhanced around Cleveland Hopkins International Airport (CLE) since the start of the pandemic. Our commitment is and will always be the health and safety of our passengers, employees, and partners at all times.  
Here are a few of the enhanced cleaning initiatives we have put in place recently: 
Ultra UV Used to Disinfect Escalator Handrails
We've added new Ultra UV technology to some of our escalators. This advanced technology disinfects the handrails to prevent the spread of viruses, working to keep everyone safe as they navigate throughout the airport. So far, we've added this technology to the escalators between ticketing and baggage claim. 
Behind the scenes, the Ultra UV disinfects the handrail as it rotates through the systems and is highly effective as a germicide. Just keep a look out for the special stickers marked at the top and bottom of escalators to indicate when this technology is being used.

SOURCE: Schindler Ultra UV Disinfection
20 New Sanitization Sprayers 
As part of our increased sanitization efforts throughout the airport, we've added 20 new sanitizing sprayers to help our custodial team quickly and effectively sanitize large spaces throughout the airport. 
Our team sprays and then wipes down areas to ensure that each and every surface is clean and disinfected. This process is repeated throughout the day in all major common areas, including public seating areas, charging stations, restrooms, and floors.
Mobile Hand Sanitizer Stations
Dozens of free-standing hand sanitizers stations have been added throughout the airport, including a dispenser in every restroom. The best part is the units are touchless, allowing passengers, employees and guests a safe way to keep their hands sanitized. 
Travel Tip: TSA is allowing passengers to carry-on up to 12 ounces of hand sanitizer, until further notice. TSA also allows passengers to carry-on Disinfectant Wipes - however please note this may require additional screening time, so please plan accordingly.
Check with TSA to See What You Can Bring!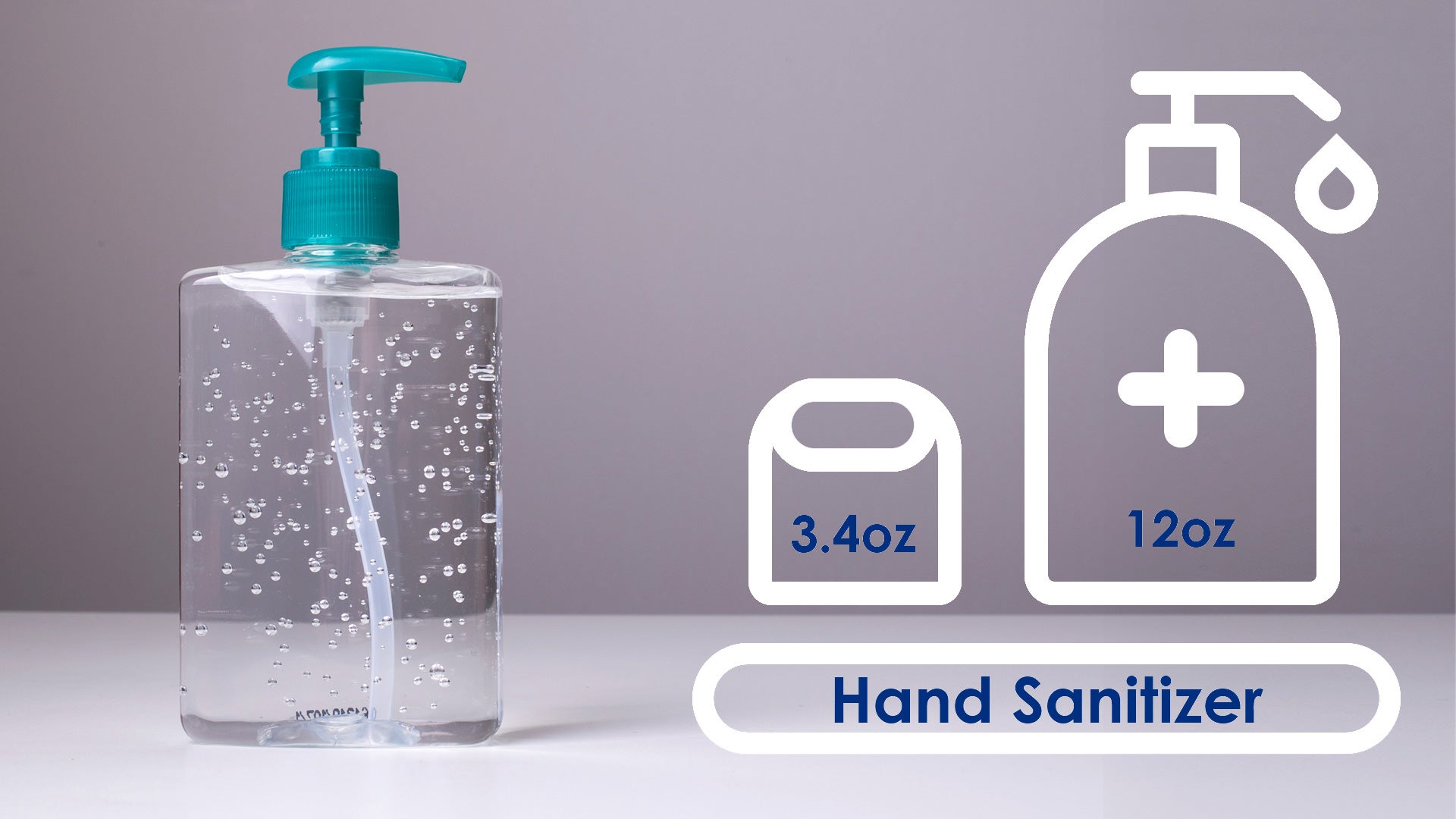 Image source: TSA
Additional COVID-19 Safety Efforts at CLE
In addition to the above cleaning and sanitization efforts you'll notice plastic barriers have been added throughout the airport along with floor markers to help indicate 6-feet distance between you and others. You'll also hear and see as we have also increased overhead announcements and posters to share more social distancing and hygiene tips to help keep everyone safe traveling in and out of CLE!
Review our COVID-19 Resource Page for more updates and information. 
Don't Forget: Our website has everything you need to plan your spring break getaway, up-to-the-minutes travel information for flight status, airline contact information, and parking status updates. 
Wishing you fun and safe travels!