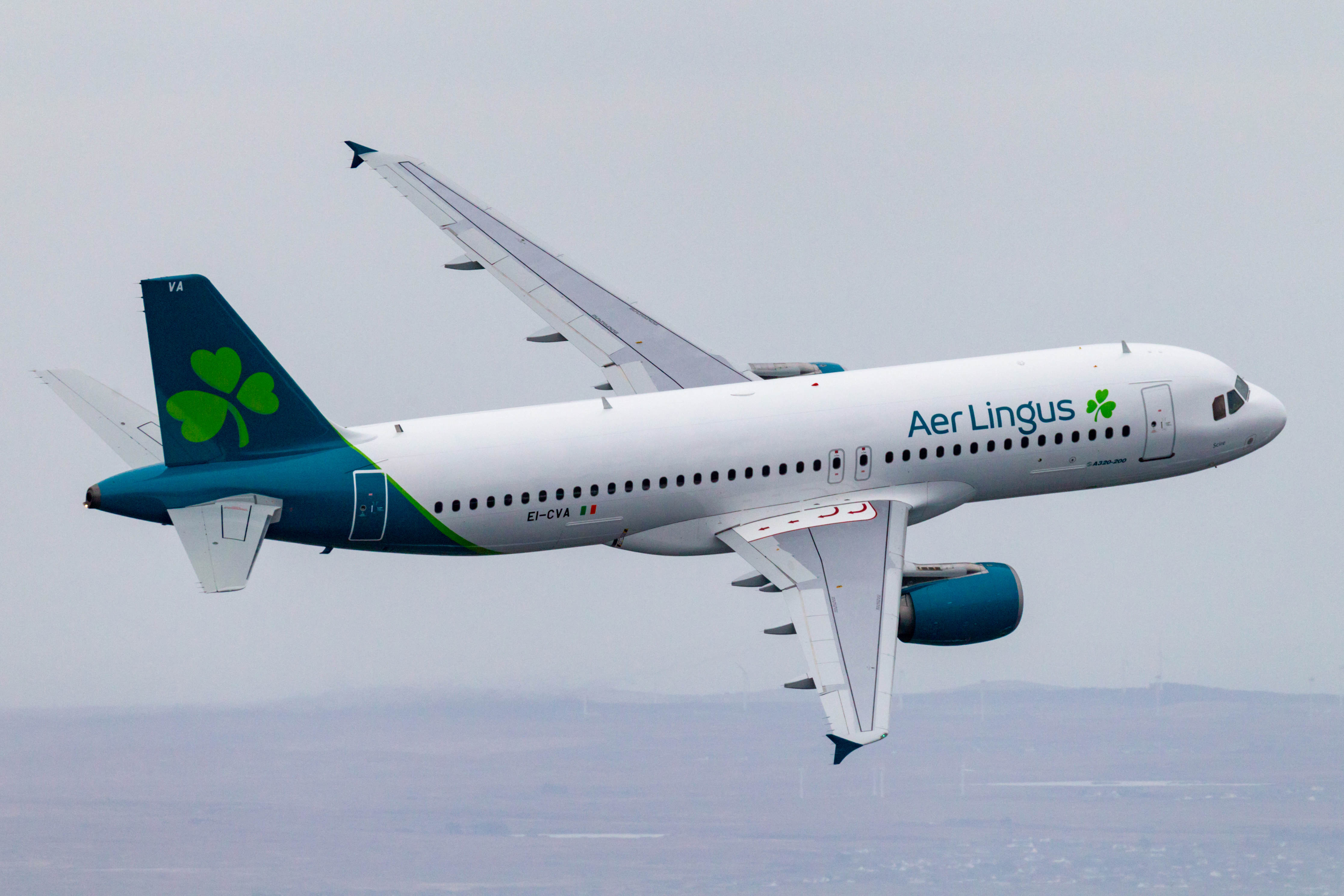 Aer Lingus Lands at CLE
May 25, 2023
Press Releases
Aer Lingus Lands at CLE
Launches new nonstop, transatlantic service from CLE to Dublin, Ireland    
Cleveland, May 19, 2023 — Cleveland Hopkins International Airport (CLE) is excited to welcome Irish flag carrier, Aer Lingus to Northeast Ohio. Aer Lingus is making CLE its newest destination, offering nonstop flights to Dublin, with seamless connections to over 20 European destinations. The airline will be the first in Northeast Ohio to provide a nonstop flight to Europe since 2018.
The first flight from Dublin arrives Friday at 6:50 PM with the first departure to Dublin at 8:20 PM
Lynne Embleton, CEO, Aer Lingus, said:
"The addition of the new Cleveland route is a further demonstration of Aer Lingus' commitment to growing Dublin as a hub and creates a gateway to Europe for the wider Ohio region. With a surge in demand for overseas travel in the US, our largest-ever transatlantic schedule is delivering this summer boasting over 2.25 million seats.
"Cleveland is a destination that we can serve using our Airbus A321neo LR aircraft which is a next-generation aircraft and one of the most sustainable crossing the Atlantic.
"Our strategy augments direct travel between Ireland and the US by connecting passengers from across Europe. With the ability to preclear US Customs and Immigration in Dublin and competitive pricing, flying via Dublin is an attractive proposition.
"We are thrilled to welcome Aer Lingus to Cleveland," said Mayor Bibb. "This new service will open Cleveland up to the world, allowing for travel not only direct to and from Ireland but to the rest of Europe."
The upcoming flight will be the first trip as part of the new transatlantic service offered out of CLE. Joining the Mayor, County Executive, and Council President to Dublin will be leadership from the organizations that contributed to establishing the partnership with Aer Lingus.  
"Europe is important for Clevelanders and the new Aer Lingus service provides an attractive option with easy connection in Dublin," said Interim Airport Director, Dennis Kramer.  "Aer Lingus will provide an opportunity, for both leisure and business travelers, to further enhance Cleveland's global position which will drive more international businesses and add to Northeast Ohio's economic vitality."
Tickets are available on aerlingus.com.
About Aer Lingus
Aer Lingus, the Irish flag carrier, was founded in 1936. In summer 2023, Aer Lingus will operate over 100 routes, flying to over 71 direct routes and to 83 destinations from Ireland to the UK and Europe. This summer the airline will operate its largest-ever North American schedule operating  19 transatlantic routes from Dublin, Shannon, and Manchester UK to North America and the Caribbean. Aer Lingus is a 4-star airline, awarded by Skytrax, the international air transport rating organization. Aer Lingus is a member of the International Airlines Group (IAG), one of the World's largest airline groups. As part of IAG, Aer Lingus has pledged to achieve net zero carbon emissions by 2050 and has committed to powering 10% of its flights using sustainable aviation fuel (SAF) by 2030. For more visit www.aerlingus.com.
-30-