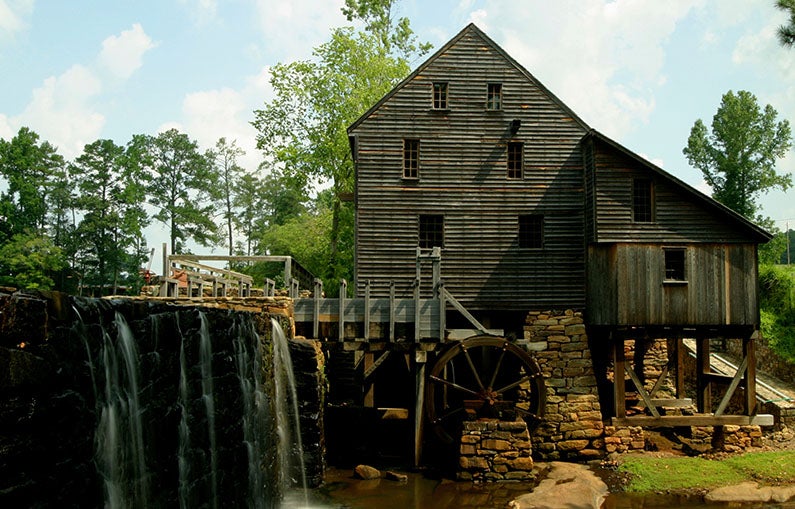 Raleigh/Durham
As the capital of North Carolina, Raleigh combines the elements of a classic Southern city with the ingenuity of contemporary industries. Boasting rich heritage and a wide array of cultural attractions, "The City of Oaks" has something to offer every visitor. 
State Farmer's Market
This 30,000 square-foot market attracts locals and tourists alike, whether on the hunt for that evening's dinner ingredients or a few hours of people watching and produce testing on a Sunday afternoon. Owned by the State of North Carolina, the market is open seven days a week, and is home to three restaurants, exquisite blooming bouquets, and truck beds full of sweet corn, among other vibrant delicacies. Experience the seasons while wandering through the markets' halls, and pay tribute to its famous billboard upon exiting, which hosts a smiley face and a commonly crooned phrase: "Y'all come back now."  
North Carolina Museum of Natural Sciences
Often hailed as the most popular destination in Raleigh, the Museum of Natural Sciences is the oldest established museum in the state, founded in 1879. Visitors of all ages can escape to another time within these walls, with exhibits like a mounted specimen of the extinct Carolina parakeet and the partial trunk of a 700-year-old bald cypress tree on display. No matter where your interests lie, the museum's meticulously crafted displays host a fascinating insight into the North Carolina of days past. 
Raleigh Denim Workshop
As one of the top textile producers the state, Raleigh is home to a breadth of research and design. The Raleigh Denim Workshop, created in 2007, is the product of two local textile makers' innovativeness and passion for local business. Are you on an endless quest to find the perfect pair of jeans? Look no further than the Workshop and its counterpart store, the Curatory. A group of talented designers called "jeansmiths" are based in the downtown space, using old-fashioned machines to create custom pairs of jeans. Stop by and see—your endless quest might just find its end in downtown Raleigh. 
North Carolina State Capital
You learned all those state capitals once upon a time, and for each capital city, there is a capitol building. Completed in 1840, North Carolina's Capitol building is one of the best. Constructed in a Greek-Revival style architecture, the building boasts fine masonry work and fabulously preserved detailing. There are also over a dozen monuments on site, including a tribute to the "Presidents that North Carolina Gave the Nation." A visit to the capitol is part history lesson and part what makes Raleigh great: a tangible pride for North Carolina and its forefathers.
To plan your trip to Raleigh or for an extended guide of things to do, visit the official Raleigh city guide at http://www.visitraleigh.com. 
Raleigh-Durham International Airport
To learn more about specific flight information, hotels around the airport, ground transportation and more, visit the airport's website. 
(Frontier service to Raleigh-Durham is operated on a seasonal basis)