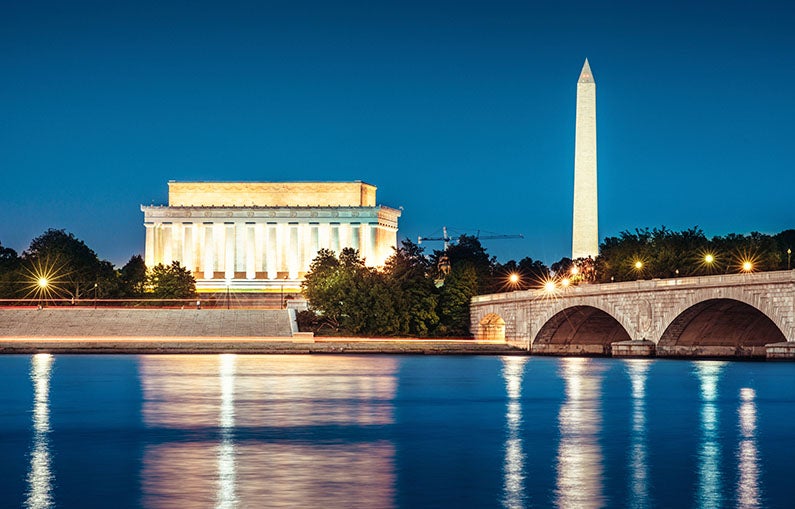 Washington D.C. - IAD
A trip to our nation's capital is a trip to the heart of our nation's beginnings. Take any route through D.C. and be struck by its incredible history; no two trips are the same. 
National Postal Museum
One of the Smithsonian Institute's unique offerings, the National Postal Museum is home to all things envelopes, boxes, and stamps. Wander through and experience the impact of the postal system on modern society: without letters, where would we be? If you've ever wondered how your mail inches across the country to its destination, look no further than this revolving tribute to the postal system days' past. Each guest can procure a complimentary personalized envelope as a keepsake, though the best part of all? Admission is completely free as well. 
International Spy Museum
If you've ever stopped to wonder "who's listening in," the International Spy Museum is the place for you (although a visit here might also make you the tiniest bit paranoid). This massive collection of espionage artifacts (the largest anywhere) is a fascinating exploration of reconnaissance throughout history. Although it is one of the few D.C. museums that charges admission fees, the experience is more than worth the price. With exhibits like "Spies Among Us" and "The Secret History of History," this museum scrapes at the stories hidden beneath our history books.
Albert Einstein Memorial
At the Albert Einstein Memorial the air is seemingly punctuated with equations and theory, with the brilliant physicist wisely etched in bronze. With three of his famous quotes lining the site, the memorial honors Einstein's contributions to science, and serves as a lasting reminder of his genius. Tucked away in an elm and holly grove on the campus of the National Academy of Sciences, this tribute is worth admiring. 
National World War II Memorial
Amongst many fantastic memorials, the National World War II Memorial stands out. Opened to the public in 2004, the memorial consists of 56 granite pillars, each representative of a US state or territory. Millions have since paid tribute to the thousands of veterans who died in the war, the sheer volume of which is astounding. This chilling experience of remembrance is at once simple and significant, and serves as a lasting connector to our nation's (and our world's) past.
To plan your trip to D.C. or for an extended guide of things to do, visit the official D.C. city guide at http://dc.gov. 
Dulles International Airport
To learn more about specific flight information, hotels around the airport, ground transportation and more, visit the airport's website.