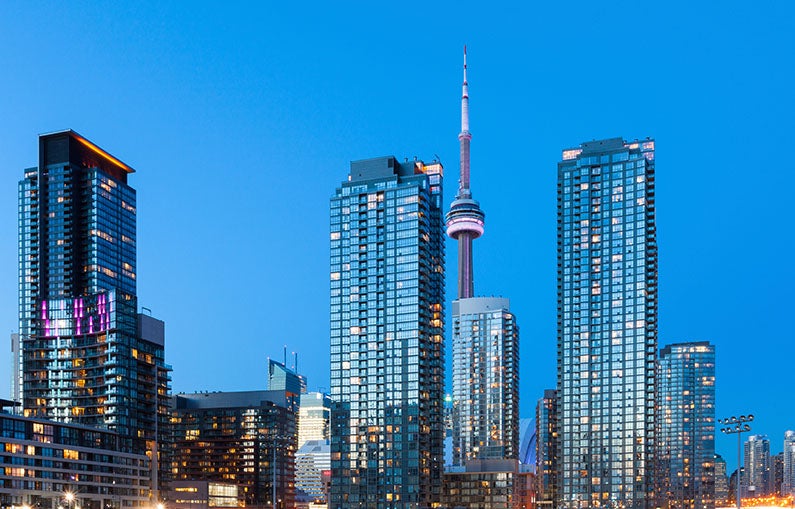 Toronto
Toronto's skyline is iconic. Nestled along the sprawling shores of Lake Ontario, the city boasts one of the world's tallest skyscrapers (the CN Tower), a diverse artistic atmosphere, and picturesque rivers and parks. As the largest city in Canada, Toronto is a thriving metropolis that attracts more than 25 million tourists each year. 
Thomas Fisher Rare Book Library
Brush up on your Dewey Decimal System: Thomas Fisher Rare Book Library is a booklover's dream. Imagine Matilda's trips to the library with a wagon full of paperbacks and multiply that experience times a thousand: there are (literally) no two books alike in this enormous and extraordinary collection. Stay for a few minutes or for a few days—this University of Toronto stand-by welcomes visitors from all over the globe each year. Get ready to pour over the stacks (upon stacks, upon stacks) of manuscripts, papers, and books—you never know what you might find. 
Spadina Museum
At the Spadina Museum, visitors can explore a character-rich manor constructed and inhabited by the Austins, a family of 19th century Irish immigrants. The home, now maintained by Ontario Heritage Trust, houses stunning architectural detail, a fascinating archaeological history, and the Austin family's original furniture and artwork. The uber-knowledgeable tour guides will escort you through the home and its artfully kept grounds, transporting you to the daily life of a Torontonian in the early 1900s. 
Ward's Island
Just a short ferry ride away from downtown Toronto, Ward's Island is a hidden gem. A day trip to the area warrants walking along barely-crowded beaches, bike rides through a town lined with beautiful residential buildings, and a plethora of other relaxing outdoor activities. Torontonians call Ward's Island a calming city escape, as it delights visitors with a quiet island charm and incredible views of Lake Ontario.
CN Tower
Standing at a staggering 1,1815 feet, the CN Tower broke dozens of records upon its completion in 1976. It's been bested in height since then, though the tower remains an awe-inspiring landmark amongst the Toronto skyline. Travel all the way to the top and sit above a postcard of Toronto—while the views might be incomparable, the experience certainly is not for the faint of heart. Named one of the Modern Seven Wonders of the World, the Tower is even more spectacular at night, when it glows in red, green, yellow, and blue.
To plan your trip to Toronto or for an extended guide of things to do, visit the official Toronto city guide at http://www1.toronto.ca/. 
Toronto Pearson International Airport
To learn more about specific flight information, hotels around the airport, ground transportation and more, visit the airport's website.