Beauty of the Wild
Susan Onysko
When I started in the diverse world of travel photography I fell in love with photographing people. I was drawn to capturing the expression of emotion and the connections that we have to those around us and the world at large.
When I expanded to photographing wildlife, my approach was surprisingly similar. While others would be hunting for the shot of lionesses with a kill, I would wait patiently for an act of tenderness between the lionesses. When others would wait for the intense action of two male polar bears sparring, I would wait for the in-between moments of what looked like hugs and kisses. Most of all what I connected with was the motherly acts that I saw - tender moments, shared looks of wonderment, worry and the unconditional love that all mothers know. It is the beauty of these moments that I explore with this exhibit: The Beauty of the Wild.
Artist Details
About Susan Onysko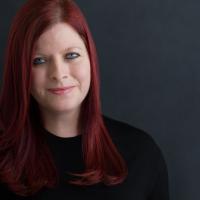 Susan Onysko is a Travel Photographer who has devoted her life to the art of capturing evocative stories from some of the most remote and extreme locations of our world. Combining her sense of adventure with her aptitude for photography, Susan is able to unearth astonishing images that evoke her destination's purest essence. Susan's unique, emotional images have awarded her both domestic and international notoriety with her work being exhibited and published both locally and throughout Europe.
Susan's passion is capturing people who best represent the location that she is visiting. Catching individuals in unguarded and natural positions requires patience, to which her four children eagerly contributed. In locales absent of people to convey a story, Susan enthusiastically turns to wildlife to reflect those powerful human emotions such as love, bliss and playfulness.
In addition to her international journeys, Susan is currently traveling throughout the United States working on a book entitled "Cosplay 50: The United States of Cosplay.
For more information please contact Susan at: suzy@susanonyskophoto.com, susanonysko@me.com, susanonyskophoto.com