Leadership
Cleveland Hopkins International Airport is led by a dedicated group of professionals that are committed to providing the highest level of passenger experience they possibly can. See the individual bios of our senior leadership team below.
Leadership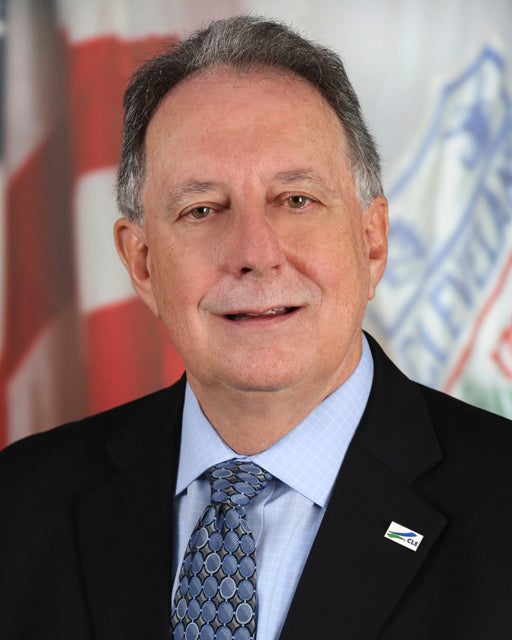 Robert W. Kennedy, A.A.E, IAP
The Director of Port Control at the Cleveland Airport System is Robert Kennedy, who joined the City of Cleveland in January 2017.  In this capacity he provides leadership and oversight for two airport assets: Cleveland Hopkins International Airport (CLE), Cleveland Burke Lakefront Airport (BKL) and the Division of Harbors: including the city's North Coast Harbor. CLE is in the top 10% of all United States' airports welcoming more than 9.1 million guests in 2017 and BKL is the regions' preeminent general aviation gateway located in downtown Cleveland.  As Director of Port Control, duties include leading the more than 400 airport staff in the execution of airside, landside, customer service, security, maintenance, finance, commercial development, and physical infrastructure development functions to accommodate over 100,000 annual flights and provide an outstanding workplace for more than 7,000 on-airport employees. Robert has lead the airport team during significant passenger growth in 2017 and 2018, with more than 1 million airline seats added, and reaching the most improved airport customer service in North America recognition from Airport Council International for 2017.
Prior to joining the City of Cleveland, Robert held the position of Vice-President, Consulting Services for Aviation Strategies International, were he had executive responsibilities focused upon aviation advisory services. The company provides airports and governments with corporate level strategic advice and consulting services in the field of civil aviation. 
With more than 30 years of aviation experience, Robert has a wide variety of experiences within civil aviation including being appointed to interim general and deputy general manager for the world's busiest airport, Hartsfield-Jackson Atlanta International Airport (ATL). At ATL he also served as the general manager of Operations, Maintenance and Security at ATL and served as the airport's director of marketing, public relations and intergovernmental affairs, and route development manager. In the private sector, Mr. Kennedy founded and served as president of Kennedy & Associates Aviation and Air Cargo Consulting, which provided airports, air carriers and aviation-related industries with in-depth analysis and planning for route development, cargo master planning, and air service development.
He has received the two highest airport industry accreditations: the Accredited Airport Executive (AAE) designation from the American Association of Airport Executives (AAAE) in 2008.  In 2009, he earned the International Airport Professional (IAP) designation, an accreditation awarded jointly by the Airports Council International (ACI) and the International Civil Aviation Organization (ICAO).
Mr. Kennedy has been involved in numerous institutions and business organizations. He has been a Senior Aviation Advisor to the United Nations' CIFAL center in Atlanta, Georgia including the development and implementation of aviation programs for local authorities and executives. He led CIFAL's efforts in hosting several aviation-related training programs, including security conferences for Chinese aviation officials in preparation for China's 2008 Summer Olympic Games. Additionally, he served as Chairman of Airport Council International – North America's (ACI-NA) Economic Committee and Air Cargo Committee; board member, Georgia Foreign Trade Zone; Chairman and President, Atlanta Air Cargo Association and board member, Clayton County Chamber of Commerce. He was recently elected to serve as Chairman of the Board for the non-profit global industry group, International Airport Professionals – Community of Practice. He has been twice named Clayton County's International Business Person of the Year. 
Robert's comments and viewpoints have appeared in the Wall Street Journal, the Journal of Commerce, Air Cargo News, Air Cargo World, the Atlanta Journal-Constitution, the Atlanta Business Chronicle and other industry publications. In addition, he has given commentary and content for numerous radio and television programs.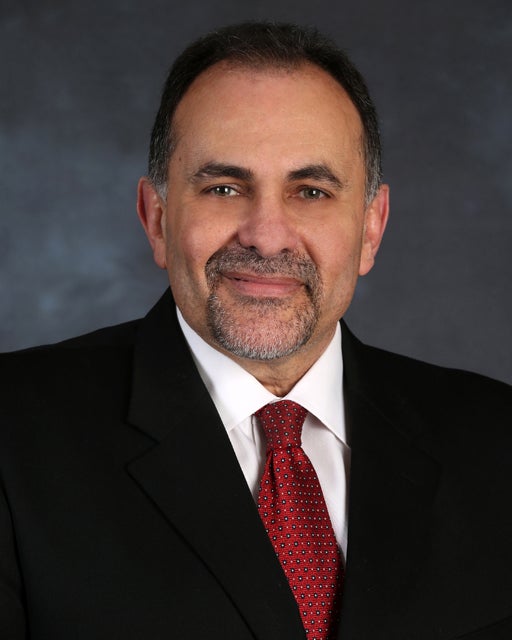 Khalid Bahhur
Khalid Bahhur is an aviation executive who creates an airport environment with exceptional growth opportunities for people, financial optimization and operational excellence through a shared strategic vision. Khalid's career spans over twenty years 28 in the aviation industry. In 2017 he was appointed as the Interim Commissioner of Airports which includes oversight of both Cleveland Hopkins International Airport and Burke Lakefront Airport.  
As the Commissioner of Airports, Khalid leads the operations within the Cleveland Airport System for both the City's Commercial Airport – Cleveland Hopkins International Airport and the General Aviation Airport - Burke Lakefront Airport. This role is appointed by the Mayor of the City of Cleveland and reports to the Director of Airports. 
Cleveland Hopkins International Airport is one of the busiest Airports in the state of Ohio, with over 9.5 million passengers annually and growing.  The annual budget for the Cleveland Airport System is over $160 million and is intended to fund and maintain programs to ensure the Compliance with Federal, state and local requirements, as well as the competitive success of both airports. The Cleveland Airport system offers the flying public a multitude of amenities and services, including, but not limited to:
Commercial and General Aviation amenities
Immigration and Customs
Fixed Based Operators
Flight Training
Shopping and Restaurants
Public Safety

Police 
Airport Rescue and Fire Fighting Department 
TSA
Airport Security
Khalid is charged with ensuring the airports are in compliance with all Federal, State and local statutes.  As Commissioner of Airports, Khalid's top policy goals were Aviation and non-aviation economic development, compliance, compatible land use and management efficiency. Khalid's record reflects his commitment to world class quality of air service to and from Cleveland, Ohio.  Under Khalid's leadership, he has driven improved compliance with FAA inspections and achieved one of the highest ratings issued by the FAA.  Khalid continues to develop initiatives to ensure full compliance with all Federal, State and local requirements. 
Khalid's vision is to reposition the airports by focusing on the five strategic priorities.  They are our customers, the employees, financial growth, the future state of the airports and the stakeholders.  His philosophies are a customer first approach, creating a viable and sustainable economic powerhouse to the region, and a great place to work. 
Khalid's strong business acumen to the airport system earned him a key to the City of Cleveland by the Mayor and has been recognized from among his peers to the dedication to the City and the Cleveland Airport System. 
In addition, Khalid was directly involved with the success of and the planning of major signature events to the region. The events included the following:
The Cleveland Grand Prix
RNC
The Cleveland National Air Show
Marine Week 
Navy Week 
Tall Ships
Ingenuity Fest 
Prior to his appointment to Commissioner of Airports, Khalid was the Commissioner of Burke Lakefront Airport. In addition, Khalid was tasked with launching the City of Cleveland's land acquisition program needed to expand the airport. Khalid brings ten years of land acquisition and development experience.
Khalid has received awards and recognition for his effective management and leadership. Khalid was also the recipient of the prestigious Downtown Development Award for the improvements to Burke Lakefront Airport. 
Khalid received his bachelor's degree from the Cleveland State University and has a certificate of affiliate membership from the American Association of Airport Executives. In addition, Khalid is a certified Lean Six Sigma Green belt.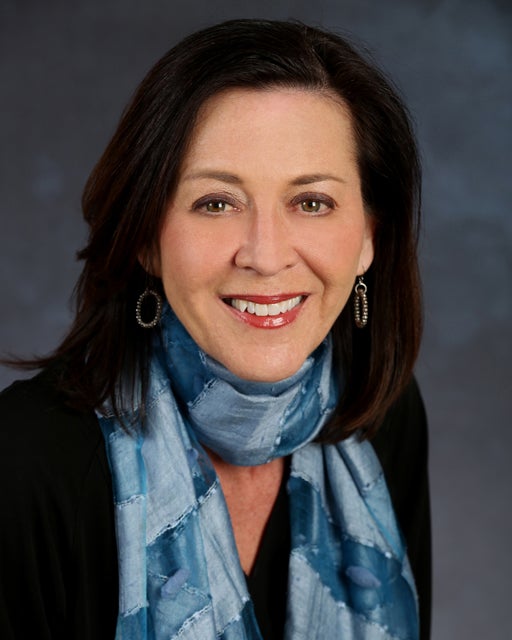 Christine Gilmartin
Christine Gilmartin was appointed Chief of Finance in September 2012.  In this capacity, she is responsible for overseeing all aspects of finance as well as contracts and procurement. Christine began her career with the Department of Port Control in 2010 as Comptroller of Finance. Christine worked as Audit Manager for the State of Ohio Auditor's Office, a position that she held for sixteen years. Christine issued financial statements prepared under generally accepted accounting principles (GAAP) and Comprehensive Annual Financial Reports.   She also conducted audits in accordance with generally accepted government auditing standards (GAAS) for financial, compliance, and Federal single audits.  Christine initiated special studies of accounting systems, practices and procedures.  She also established internal controls to ensure fiscal accuracy. Christine is a native of Youngstown, Ohio and holds a Bachelor of Science in Accounting.  She is also a certified fraud examiner and a member of the Association of Government Accountants (AGA).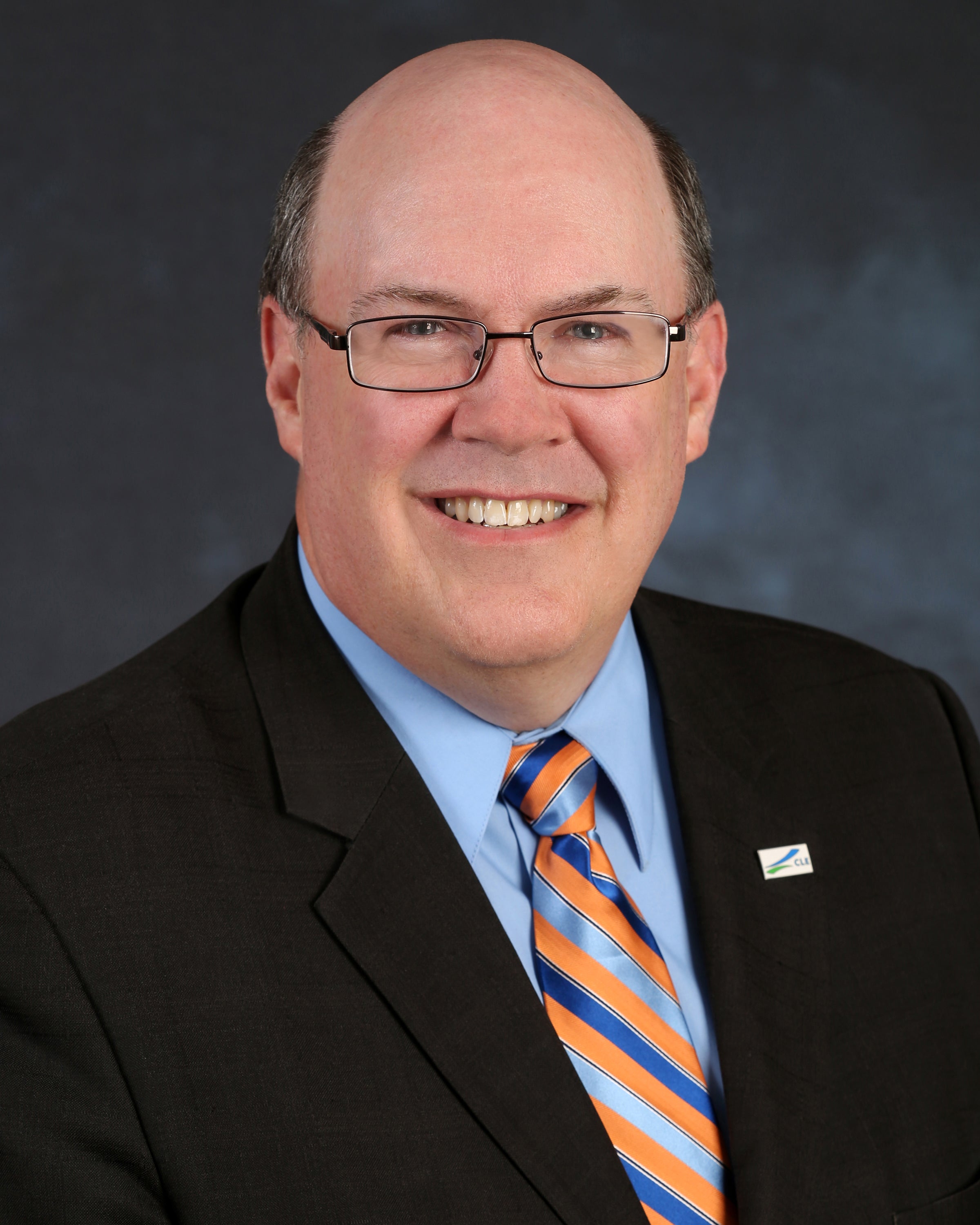 Todd F. Payne
Todd F. Payne, CTC was selected to join the Department of Port Control in December 2006 as Chief of Marketing and Air Service Development.  Mr. Payne is responsible for air service recruitment and marketing as well as communications and strategic customer service performance for Cleveland Hopkins International Airport and Cleveland Burke Lakefront Airport.  Prior to his selection, Mr. Payne was Regional Manager of the Eastern U.S. and National Affiliate Marketing Manager with Hawaiian Airlines. He has 31-years of travel industry marketing and leadership experience with airlines, hospitality, and destination entities including: Piedmont Airlines, USAir, Venezuelan International Airways (VIASA), the Aruba Tourism Authority, Universal Studios Orlando, Sofitel Hotels, and the Experience Columbus CVB.  Mr. Payne is a graduate of Ashland University and has a Bachelor of Science Degree in Business Administration. He has also received CTC and CTA certification from the Institute of Certified Travel Agents.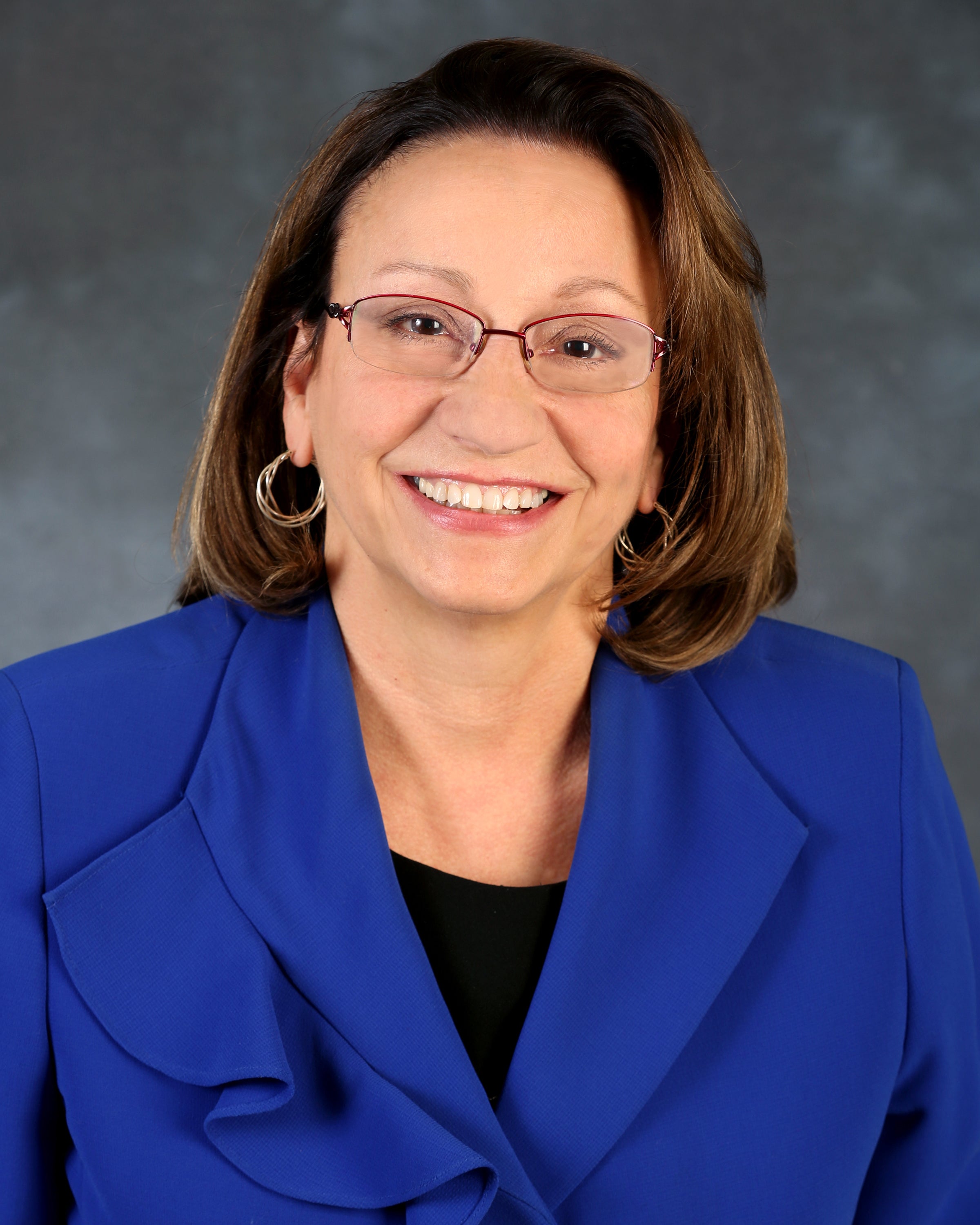 Lucille Ambroz
Lucille Ambroz is an accomplished Human Resources and Talent Development executive with her latest appointment in March of 2017 to her current role as Chief of Human Resources and Talent Development with the City of Cleveland, Department of Port Control at Cleveland Hopkins International Airport.  With the Executive Management Team, Ms. Ambroz drives all facets of leading edge Human Resources approaches that deliver advances towards our vision and exceptional customer service with focus on our 400+ employees.
Lucille brings a broad perspective of leadership philosophies having many years of experience in both the public and private sectors.  Prior to accepting her current role at the airports, she held several increasingly responsible leadership positions.  She had a robust career holding several positions in the banking industry, working her way up to Vice President of Retail Banking.  She was the Deputy to the Chief of Staff at the Cleveland Municipal School District.  She began her public service career as the Director of the Office of Equal Opportunity for the City of Cleveland, responsible for the administration, monitoring and enforcement of the City's minority and female owned business enterprise programs.  Prior to advancing to the airport, Lucille served as the Director of the Civil Service Commission where she led a team to ensure compliance with Civil Service protocols. These processes provide all candidates interested in a position with the City of Cleveland the opportunity to be treated fairly and validates that they qualify for the classification they are testing in.  The team also handles the establishment and abolishment of classifications as well as employee hearing and appeals.  Together, these processes leverage the City's ability to create a diverse, inclusive workforce with equal opportunity for all candidates.  
Lucille's dedicated years in her public service career has allowed her many opportunities to be involved in many aspects of supporting the City of Cleveland.