Leadership
Cleveland Hopkins International Airport is led by a dedicated group of professionals that are committed to providing the highest level of passenger experience they possibly can. See the individual bios of our senior leadership team below.
Leadership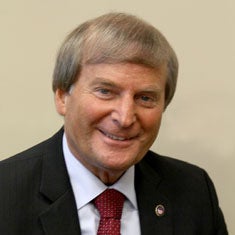 Fred Szabo
Fred Szabo was appointed Commissioner of Hopkins Airport in August 2001 and is responsible for operations, security, and maintenance at the Airport—including the implementation of Federal Security Directives and FAA Regulatory requirements. In August 2015 Mr. Szabo was appointed the Interim Director. Prior to accepting his current position, Mr. Szabo served as Assistant Director of Public Safety for the City of Cleveland. Mr. Szabo has 30 years of prior experience in law enforcement and has served as Administrative Assistant to the Chief of Police and Safety Director, the spokesman for the Cleveland Police Department, and as Acting EMS Commissioner for the City. Mr. Szabo is a military veteran and holds a Bachelor of Arts degree in Criminology from Bowling Green State University. He also has pursued a Masters of Public Administration degree from Cleveland State University.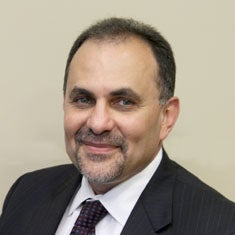 Khalid Bahhur
Khalid Bahhur was appointed Commissioner of Burke Lakefront Airport in 2001 and is responsible for operations there, as well as for management of the City's harbor properties surrounding Lake Erie. Additionally, Mr. Bahhur is tasked with ensuring the success of the Cleveland Grand Prix and Cleveland National Air Show, both signature events for the City of Cleveland. Mr. Bahhur has extensive experience and knowledge in the operations, planning, budgeting, and economic development of general aviation airports, and it is his vision to reposition Burke Lakefront Airport as a viable economic driver for the Northeast Ohio region. Mr. Bahhur holds a Bachelor's degree in Political Science from Cleveland State University.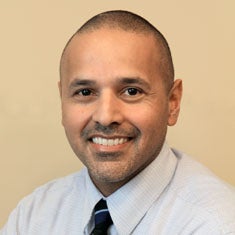 Renato "Ren" Camacho
Renato "Ren" Camacho has been the Chief of Planning and Engineering for the City of Cleveland's Department of Port Control since February 2011.  In this position, he administers the Planning, Engineering & Construction, Environmental Services, and Real Estate/Noise Abatement functions for Cleveland Hopkins International Airport (CLE), Burke Lakefront Airport (BKL), and Lakefront Harbors.  Mr. Camacho has oversight of the CAS Capital Program, which over the next 10-15 years will embark on major enhancements to the CLE/BKL airfields, terminal spaces, and landside infrastructure that will lay the framework for future passenger, aircraft, and air cargo demand as outlined in the CLE/BKL Master Plans.  Prior to his current position, Ren worked with the Port Authority of NY/NJ for over 14 years in the agency's Engineering Department.  During his time at the Port Authority, Mr. Camacho was a senior engineer responsible for the implementation of critical traffic planning, design, and construction projects at multiple facilities such as the World Trade Center site (pre- and post-9/11/01), JFK/LGA/EWR Airports, George Washington Bridge, and Holland/Lincoln Tunnels.  Mr. Camacho received his Master's Degree in Transportation Planning & Engineering from NYU/Polytechnic University and Bachelor of Science from Rensselaer Polytechnic Institute.  He is an Accredited Airport Executive (A.A.E.), a registered professional engineer in the state of Ohio, a Professional Traffic Operations Engineer, an adjunct professor at Cleveland State University, and is actively engaged in multiple leadership initiatives with the Cleveland Airport System.
Matthew D. Crowley
Matthew D. Crowley was selected to join the Department of Port Control in July of 2014 as Chief Information Officer. Mr. Crowley is responsible for overseeing the department's network, IT assets and technology initiatives. Prior to his selection, Mr. Crowley was the Chief Technology Officer of Browsium, Inc., a desktop virtualization company based out of Washington, D.C. He has held numerous software engineering positions around the U.S., including time at Microsoft on the Windows engineering team. He holds a number of patents-pending for internet browser navigation design and is the author of Pro Internet Explorer 8 & 9 Development. Mr. Crowley graduated from Case Western Reserve University in 2008 and earned a Bachelor of Science degree in Computer Engineering. He is actively involved in the Case Alumni Association and sits on their board of directors.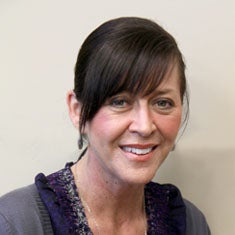 Christine Gilmartin
Christine Gilmartin was appointed Chief of Finance in September 2012.  In this capacity, she is responsible for overseeing all aspects of finance as well as contracts and procurement. Christine began her career with the Department of Port Control in 2010 as Comptroller of Finance. Christine worked as Audit Manager for the State of Ohio Auditor's Office, a position that she held for sixteen years. Christine issued financial statements prepared under generally accepted accounting principles (GAAP) and Comprehensive Annual Financial Reports.   She also conducted audits in accordance with generally accepted government auditing standards (GAAS) for financial, compliance, and Federal single audits.  Christine initiated special studies of accounting systems, practices and procedures.  She also established internal controls to ensure fiscal accuracy. Christine is a native of Youngstown, Ohio and holds a Bachelor of Science in Accounting.  She is also a certified fraud examiner and a member of the Association of Government Accountants (AGA).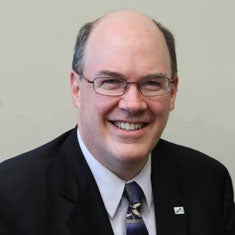 Todd F. Payne
Todd F. Payne was selected to join the Department of Port Control in December 2006 as Chief of Marketing and Air Service Development. Mr. Payne is responsible for air service development and marketing as well as overseeing the department's communications, customer service, and community relations programs. Prior to his selection, Mr. Payne was Regional Manager of the Eastern U.S. and National Affiliate Marketing Manager with Hawaiian Airlines. He has 24 years of travel industry marketing and leadership experience with airlines, hospitality, and destination entities. He has held management positions with Piedmont Airlines, USAir, Venezuelan International Airways (VIASA), the Aruba Tourism Authority, Universal Studios Orlando, Sofitel Hotels, and Experience Columbus. Mr. Payne is a graduate of Ashland University and has a Bachelor of Science Degree in Business Administration. He has also received CTC certification from the Institute of Certified Travel Agents. Mr. Payne is actively involved in the Greater Cleveland Council of the Boy Scouts of America and currently serves as the Dover Rockport District Chairman and as Scoutmaster of Troop 17 in Rocky River.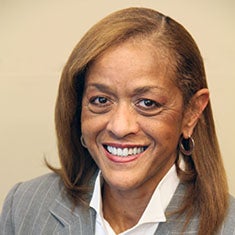 Pat Singleton
Pat Singleton was appointed Chief of Business Development and Management in October 2006 and is responsible for business planning and development and all matters related to concessions, airline agreements, parking and ground transportation, and contracts and procurement. Ms. Singleton joined the Department of Port Control as Airport Development Manager in 1999 and has served in various management positions within the business cluster. Ms. Singleton has a Bachelor of Science from Central State University and a Master of Science from the Ohio State University. Ms. Singleton has over 20 years of experience in commercial management including experience with concessions development, airline use and lease agreements, management of airport parking and ground transportation operations, and real estate negotiations.